About us
The HSI Regional Alliance was established in 2014 and is a collaborative of higher education program representatives, program administrators, campus faculty, and student support practitioners. The collaborative meets regularly to share best practices, discuss intercampus and system collaborations, and promotes initiatives that aid student success for underserved and economically disadvantaged students from kindergarten through graduate school.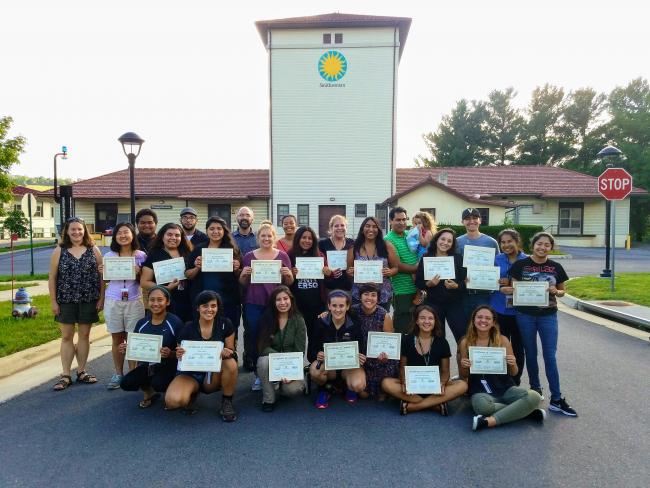 Participating Institutions of Higher Education:
Allan Hancock College
Cal Lutheran University
Santa Barbara City College
Oxnard College
Ventura College
UC Santa Barbara
Alliance Chair: Mario Castellanos, Executive Director, UCSB
Alliance Meeting Support: Angelica Llamas, Program Assistant, UCSB
If you have any questions or would like to join the HSI Regional Alliance, please email Angelica Llamas for more information.
Projects developed in collaboration with the HSI Regional Alliance:
UCSB-Smithsonian Scholars Program: The UCSB-Smithsonian Project provides multidisciplinary research opportunities in biodiversity conservation to diverse undergraduate students from UC Santa Barbara and local community colleges. The program offers opportunities during the academic year and summer that include field training workshops, data collection opportunities, and small-group seminars with Smithsonian researchers and affiliates. During the summer, students participate in ongoing conservation related research projects at Smithsonian research facilities and UCSB. Students receive research training and mentoring from Smithsonian and UCSB researchers and increase their competitiveness for graduate school and industry jobs. Read More.
UCSB STEM Welcome: the 1-day event is held during the first week of UCSB's academic fall quarter and provides incoming (freshman and transfer) STEM students with a resource fair that supports academic support programs, research opportunities, and student and community organizations. In addition, the event also provides community college students from the Regional Alliance with pertinent information who are exploring UCSB as a transfer destination. Activities include a transfer student panel, STEM research lab tours, networking opportunities with graduate and undergraduate students in STEM disciplines, and aims to connect potential students to resources that support transfer success.
ESTEEM (NSF S-STEM): ESTEEM is a scholarship and support program for academically-talented, low-income students majoring in or intending to major in Engineering. Led by UC Santa Barbara's College of Engineering, the program is a partnership between UC Santa Barbara and Allan Hancock College, Oxnard College, Santa Barbara City College, and Ventura College. All five institutions are Hispanic-Serving Institutions (HSIs) and are committed to facilitating transfer of students between community college and four-year universities. Read More.