The UCSB Chancellor's Outreach Advisory Board (COAB), in conjunction with the Office of the Chancellor, the Office of the Executive Vice Chancellor, and the Office of Education Partnerships supports a faculty led initiatives program called the Faculty Outreach Grants (FOG) Program. FOG is designed to improve the quality of academic preparation and educational strategies for participating students, to significantly impact the achievement of students in low-performing schools, and reduce the educational achievement gap.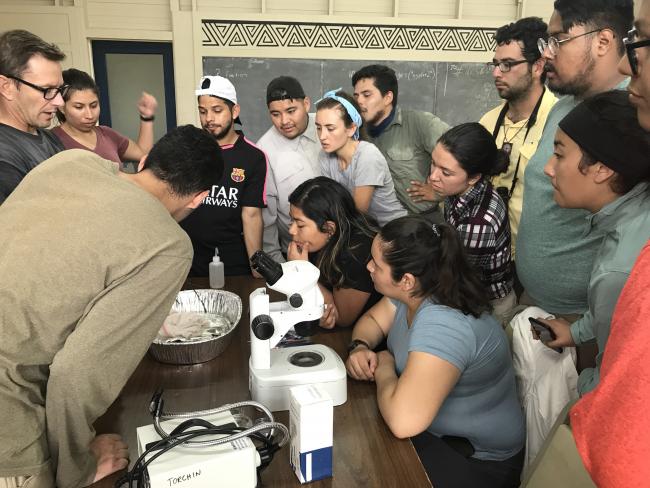 Eligibility & FOG Criteria
All UCSB faculty and staff in campus departments and programs are eligible to submit proposals, however, the principal investigator, (PI) must be a member of the Academic Senate at UCSB. At a minimum, proposals need to address the following:
Directly serve UCSB's partner high schools and their "feeder" elementary and middle schools within Kern, Santa Barbara, and Ventura Counties.
Faculty and staff account for and partner with existing academic preparation programs and maximize cooperative relationships that now exist between UCSB faculty and school personnel.
Strategies must focus on low income, first generation, and underrepresented students in underperforming elementary, middle, high schools, and/or community colleges.
Faculty must be in good standing with respect to all reporting deliverables as outlined in the FOG award letter.
Program Contacts
For further information, please contact the OEP staff members listed below:
Lisa Rodriguez, Ph.D. Evaluation Coordinator
lisa_rodriguez@ucsb.edu
(805) 893-4199
Mario Castellanos OEP Executive Director
mario.castellanos@ucsb.edu
(805) 893-3105